Creating Fun and Engagement at National Sales Meetings
A HEALTHCARE COMPANY BUILDS COMMUNITY AND MOTIVATES THEIR SALES REPS
Case Study

Prometheus Laboratories, a San Diego-based healthcare company, is committed to improving lives through the development and commercialization of novel pharmaceutical and diagnostic products that enable physicians to provide greater individualized patient care.
At their annual sales meetings, the company sought to educate and motivate their sales representatives while building a strong sense of community and shared purpose. To this end, Michael Kulwiec Designlab was engaged to interject creativity and excitement to their meetings. We created both animations and videos with the sales force to be shown throughout the meetings in addition to designing presentations for the management and sales team. We were thrilled with the outcomes of some of this home grown fun.
CARPOOL KARAOKE
For a recent national sales meeting, the Prometheus sales reps were asked to create carpool karaoke videos using their mobile phones set on the dashboard of their cars. The result was fun and hilarious. The reps chose any song(s) they desired and it was our job to knit these together to create a series of six 3- minute long videos to be shown throughout the sales meeting. We worked with whatever quality of video we received. Intros and outros were added to each of the segments to create uniformity and "professionalism."  With these videos we were able to create a sense of community through shared laughter.
SUPERHERO
Prior to a national sales meeting, the reps were asked to record audio on their mobile phones in response to the iconic questions "which superhero do you admire and which superpower do you desire?" Using these audio files, superhero animations were created of each of the reps in various scenes and put together in several 3-5 minute segments to be shown throughout the national sales meeting.  The reps loved them! They were fun and assisted the sales reps with ways they may want to strengthen their sales skills.
SHALL WE PLAY A GAME?
Senior Management at Prometheus requested a presentation that creatively communicated their theme of "Right Now!" at the national sales meeting.  We utilized an ancient wooden toy of Japanese origin, called a Kendama, as an object lesson. Its simplest trick is for the player to swing a wooden ball on a string so it lands on the spike of the toy. Easy to conceive, not easy to do.
At the meeting, each of the reps was given this toy and a contest ensued to see which rep could get the ball on the spike. Unbeknownst to the sales reps, was that we planted a shill in the audience who was a professional Kendama player (yes, there is such a thing and he's really amazing). When the contest was down to a few players, the Kendama pro showed his stuff and made it look easy. He then performed a demo of his skills to the delight of the reps.
The lesson was to be successful at Kendama requires motivation, preparation and timing. And to be successful at sales also requires motivation, preparation and timing.
We created a presentation that communicated to the sales reps that in order to be successful at Kendama they need to be "in the moment." Correspondingly, they will be successful at sales if they are "in the moment." And their moment, was "Right Now!."
Deliverables

Michael Kulwiec DesignLab created a variety of communication tools including a great number of sales and technical presentations.
Results

Michael Kulwiec DesignLab contributed to the success of Prometheus' sales meetings by crafting stories that motivated, encouraged, and created a sense of community while having fun
Corporate Storytelling with the Stars
mkulwiec
2017-06-05T21:42:49+00:00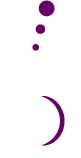 Ready. Set. Go!
THE LABORATORY OF IMAGINATION IS READY TO TELL YOUR STORY WITH CLEVER DESIGN