"I like to say we don't really develop marketing tools; rather, we design stories that are told on computers, mobile devices, and tangible materials. Small distinction. Big difference. "
MICHAEL KULWIEC
Founder and Creative Guy
Why Us?
At Michael Kulwiec DesignLab, we help you tell your story. About your products. Your technologies. Your company. And tell these stories in ways that reflect their personalities. Their traits. Their goals. And their values. We call it clever design. After all, who doesn't love to tell or hear a good story?
From presentations to websites. From branding to brochures. From digital to traditional. We are a boutique design and communications house with a massive skill set. We are fast and agile. And incredibly adept.
We specialize in science-driven, compassion-inspired and business-centric markets. Why? We feel that science, compassion and good business often share a common motivation to help others by mitigating life's challenges – biologically, socially and economically. We think this is a good thing.
Without layers of bureaucracy, account reps, creative directors and designers to wade through, you work directly with the principal who has decades of the right kind of experience. As needed, a great team of experts is assembled to address specific needs. Why pay the overhead for services you do not need or use?
The result. Award winning designs with content that moves your business forward. Quickly.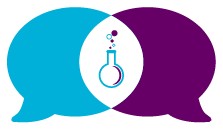 We Speak Science and Make It Cool
SCIENCE-GEEK + BUSINESS-DUDE + DESIGN-NERD
It's a unique combination of talents we admit. But it is what you need if you want to achieve market success with your science-based products, our specialty. Whether your industry spans biotechnology, healthcare, diagnostics, life sciences, or clean tech, we take the complex and make it simple. We take the simple and make it compelling.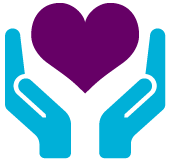 We Speak Compassion and Make It Better
SERVICE-ORIENTED + COMMUNITY-FOCUSED
We focus on compassion projects that better our world through service to our shared communities. There is a special place in our heart for organizations that have a commitment and passion to help others. We consider it an honor to join with you.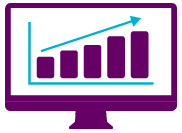 We Speak Business and Make It Grow
BUSINESS ACUMEN + CORPORATE EXPERIENCE + ENTREPRENEURIAL ATTITUDE
At Michael Kulwiec DesignLab, we believe that good business fuels life by providing a good income and good jobs. We would love the opportunity to work on your consumer or business-to-business projects.  We have helped corporations, small businesses and start-ups achieve their dreams. Why not you?
Our Work
A SELECTED PORTFOLIO OF CASE STUDIES
Corporate Storytelling with the Stars
mkulwiec
2017-06-05T21:42:49+00:00
Some of Our Amazing Clients
WE APPRECIATE ALL THE GREAT WORK WE HAVE ACCOMPLISHED, TOGETHER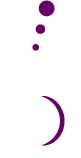 ALL THE BEST STORIES START WITH "ONCE UPON A TIME".
LET US HELP YOU GET TO "HAPPILY EVER AFTER".