A New Beginning Requires an Exciting Brand Refresh
AFTER BEING ACQUIRED, AN INNOVATIVE MEDICAL DIAGNOSTIC COMPANY UNDERGOES AN EXCITING BRAND REFRESH WITH A NEW EXHIBIT, INTERACTIVE DISPLAYS AND NEW COLLATERAL
Case Study

A successful medical diagnostics company, INOVA Diagnostics, was acquired by Werfen Group, a company in Spain. INOVA brought in a new management team to replace the retiring founders. These executives determined that INOVA needed to update and re-energize their marketing efforts through vigorous rebranding. We were engaged to reinvent the INOVA brand to bolster product sales without disenfranchising current customers. The new look and feel had to maintain the current logo and leverage the use of the historic company colors of black and red. In addition, the new branding had to gently eliminate the use of the previous company symbol, a photo of a rose.
NEW CATALOG AND BRANDING LOOK

The 51-page product catalog is the centerpiece of INOVA's printed marketing collateral. The bold look and feel reflects the company's tag line of "Innovation in Autoimmune Diagnostics".
The cover features a cut out of an INOVA product box exploding with colors that represent innovation and form into a rose-like image to pay homage to the imagery used in historic INOVA marketing collateral.
The product brands are color coded and separated by colored tabs.
The marketing theme "THINK INNOVATION. THINK INOVA", created by DesignLab, is used liberally throughout the piece.
NEW EXHIBIT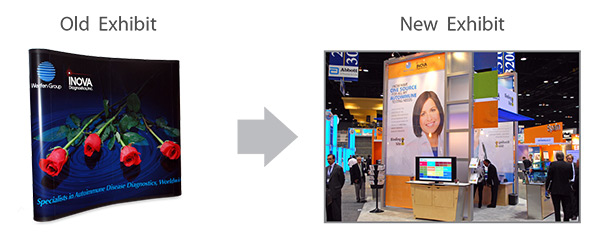 At the American Association of Clinical Chemistry's meeting, INOVA unveiled its new innovative look and branding to the clinical laboratory community. The festive colors and over sized graphics were designed to complement the exhibit's open architecture. The meeting goal was to announce INOVA's acquisition of The Binding Site, a former competitor, and highlight the benefits of the merged companies.
NEW ATTRACT AND PRODUCT INFORMATION CENTER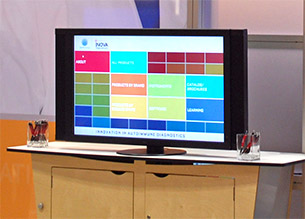 We designed and developed a touch screen enabled interactive kiosk for INOVA to use as both a trade show attract and as an on-demand product information center. The goal of this project was to produce a cutting edge, iphone-like device that was fun and easy for exhibit visitors to use in gathering the latest information on INOVA products and capabilities.
The software that runs the kiosk was also designed as an app to run on laptop or desktop computers which enabled INOVA sales representatives to bring the rich, interactive content of the entire product catalog with them on their sales calls.
Deliverables

Michael Kulwiec DesignLab successfully executed a comprehensive brand refresh with a suite of deliverables to help advance their business of providing healthcare workers with new autoimmune technologies and diagnostic markers.
Results

Michael Kulwiec DesignLab helped Inova Diagnostics to look as innovative as their products and facilitated substantial business growth
Corporate Storytelling with the Stars
mkulwiec
2017-06-05T21:42:49+00:00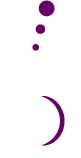 Ready. Set. Go!
THE LABORATORY OF IMAGINATION IS READY TO TELL YOUR STORY WITH CLEVER DESIGN