Branding a Company Refocusing on Transformative Technology
TAKING PERSONALIZED MEDICINE FROM CONCEPT TO PRACTICE
Case Study

Transgenomic, Inc., a global biotechnology company advancing personalized medicine through advanced diagnostic technologies, licensed an ultra-sensitive new technology,  ICE COLD-PCR™. It was our assignment to reinvent the Transgenomic brand to enable the company to focus on this breakthrough technology which powers liquid biopsy analyses that can be run on any sequencing platform to deliver a comprehensive genomic profile that includes all mutations.
The project included launching a new, vibrant and professional company website, creating new product identities, designing stunning new collateral and creating new packaging.
NEW WEBSITE
To maximize the perceived value of Transgenomic's products to customers, business partners, the investment community, and employees, we created new literature for the ICEme product line to achieve a fresh, professional look and feel that is cohesive with the new website rebranding efforts.
NEW PRODUCT LOGO
The new logos we designed to create a sense of excitement and convey the use of the ICE COLD PCR technology on any instrument (box).
PRODUCT BRANDING / COLLATERAL REDESIGN
The new collateral, with the updated, vibrant look and feel, communicated both the excitement of a new breakthrough technology while retaining the professionalism of a technical market with the ample use of white space.
PRODUCT PACKAGING
The packaging for the new products needed to communicate the same excitement as the new technology, so boxes were designed with the same look and feel as the website, logos and collateral.
Deliverables

Michael Kulwiec DesignLab successfully executed a comprehensive brand refresh with suite of deliverables to help advance their business of providing healthcare workers with new autoimmune technologies and diagnostic markers.
Results

Michael Kulwiec DesignLab created a new, fresh Transgenomic through innovative and exciting branding initiatives and has enabled the company to move boldly into the future
Corporate Storytelling with the Stars
mkulwiec
2017-06-05T21:42:49+00:00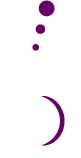 Ready. Set. Go!
THE LABORATORY OF IMAGINATION IS READY TO TELL YOUR STORY WITH CLEVER DESIGN