The Story of Smart, Natural Solutions for Pest Management and Plant Health
IMPROVING CROP PRODUCTIVITY AND SUSTAINABILITY WITH BIO-BASED PESTICIDES
Case Study

As experts at discovering, developing, and commercializing naturally derived technologies, Marrone Bio Innovations has created an industry-leading platform of nature-based pest management and plant health products. Their goal is to control pests, improve plant health, and increase crop yields while reducing the environmental pesticide load, decreasing chemical residues on food, and fighting the development of pest resistance.
Our assignment was to help reshape the company brand to tell the story that biopesticides are earth-friendly AND effective. To this end we developed a new company slogan, refreshed company branding with new websites, marketing collateral and new trade show exhibits. We also created the identity for a brand new bionematicide.
NEW COMPANY SLOGAN & BADGE
Marrone Bio Innovations requested a new tagline that communicated their brand promise of providing effective, safe and natural products for plant health and protection to their key stakeholder groups. Together, we developed "smart. natural. solutions" and used this both as a company tagline and as a badge on product packaging as a seal.
COMPANY VIDEO
The Marrone Bio Innovations story needed to be told in a way that was fresh, engaging and disarming to their target audience, those who manage crops and those who distribute products to them. The solution was to tell the story in animation that both spoke to the need for safe, sustainable solutions to crop protection and Marrone's proven arsenal of bio-based insecticides and fungicides. No boring talking heads results in better trade show stopping power and enhanced website engagement.
NEW PRODUCT IDENTITY
The name and logo for Marrone Bio Innovations' new bio-based nematicide needed to be both confident and regal to convey confidence in the efficacy of the product while fitting within the family of current products which included Regalia®, Grandevo® and Venerate®.  The name Majestene® was selected and the logo designed to convey both a growing, healthy plant and a royal crown.
COLLATERAL
New marketing collateral including advertisements, flyers, brochures and trade show exhibits were designed with hand drawn illustrations and a "craft" feel to convey the bio-based nature of the products while modern type and a 2-D style was used to convey confidence.
PACKAGING
We also designed new packaging for Majestene that carried through the new branding.
Deliverables

Michael Kulwiec DesignLab successfully executed a brand transformation and new product launch including a new logo, company tagline/product seal, marketing collateral as well as a new website launch.
Website (phase one brand transformation)
Results

Michael Kulwiec DesignLab helped Marrone Bio Innovations achieve their goal of controlling pests, improving plant health, and increasing crop yields with environmentally-friendly, bio-based products
Corporate Storytelling with the Stars
mkulwiec
2017-06-05T21:42:49+00:00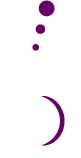 Ready. Set. Go!
THE LABORATORY OF IMAGINATION IS READY TO TELL YOUR STORY WITH CLEVER DESIGN